Naturally Fit Games
GET YOUR TICKETS TODAY!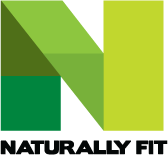 Join us June, 3rd 2017 @ The Naturally Fit Games in Austin, TX.
FTA will be hosting the transformation contest with nearly (60) contestants. We will also have a sizable island booth where you can interact with some of the FTA staff and owners. We will be offering giveaways and discounted program enrollment at the event.  In addition to checking out our booth, there will be many other fitness industry vendors and celebrities. Between the morning and evening you will definitely get your money's worth with CrossFit, Kettle bell, Martial Arts, Body Building, Bikini, Physique, Strongman and many other competitions. We look forward to the Nat Fit Games every year and hope you will join us this year!
[Click Here] to Get Your Tickets!