Our country was founded on being the best. Regardless of what you do, a lot of value is placed on being the best in your craft. Anyone looking for a top-tier career in the fitness industry will seek out the best personal trainer certification program available. The Fitness Trainer Academy is proud to be your go-to source for personal trainer certification in Houston, San Antonio, and Pflugerville. Becoming a personal trainer may prove to be the best choice you've ever made, entering you into an exciting career that succeeds on helping others thrive. Our comprehensive program focuses on every aspect of your business, from sports nutrition courses to business studies and more. We aim to be the best, and we strive to give you the tools to be the best!
One way to help you in your pursuit of perfection is to become a certified personal trainer. Today, we'll look into what achieving a National Academy of Sports Medicine (NASM) certification means for both your clients and your career. When you're ready to get started, be sure to contact our teaching staff today to enroll!
The Quality Associated with NASM
In 1987, the NASM was founded with the goal of helping the exercise and sports training industry with information and guidance that is founded on certifiable research. Their focus on fitness education continues to provide the health and fitness industry with reliable results, setting the standard for what practices are beneficial and which ones do not make the cut. It's important to be a credible source for information, and the NASM label has become synonymous with accuracy and quality in all results published.
Today, the NASM is accredited by the National Commission for Certifying Agencies (NCCA), an entity that holds stringent standards and continual quality checks to ensure that all accreditations are up to date and accurate. The NASM sets the standard for proper health practices, and being a NASM-certified personal trainer will help to solidify your position as a professional health agent.

Comprehensive NASM Exam Preparation
Our all-inclusive personal trainer courses will prepare you to take the exam and earn your NASM certification. This institution's program centers around foundational principles that help to pave the way toward success, including:
Exercise science. To gain results at the largest level, it pays to learn how fitness begins at the molecular level. From firing neurons to muscle fiber types, every aspect of the body is covered to give you a deeper understanding of how the body works.
Biomechanics. Learning how different forces affect the body is an essential part of becoming a personal trainer. This aspect of the program focuses on how internal and external forces affect your workout and help to deliver the tools you need to aid clients in optimizing their results via resistance training. The principles of force and torque will help you to understand the science behind our body's reaction to other forces.
Kinesiology. How humans move and the study of their mechanics will help you to better understand how to safely and effectively help your clients reach their fitness goals. Benefits such as safe lifting techniques will become second nature once you ace this part of the test!
Helping Clients Succeed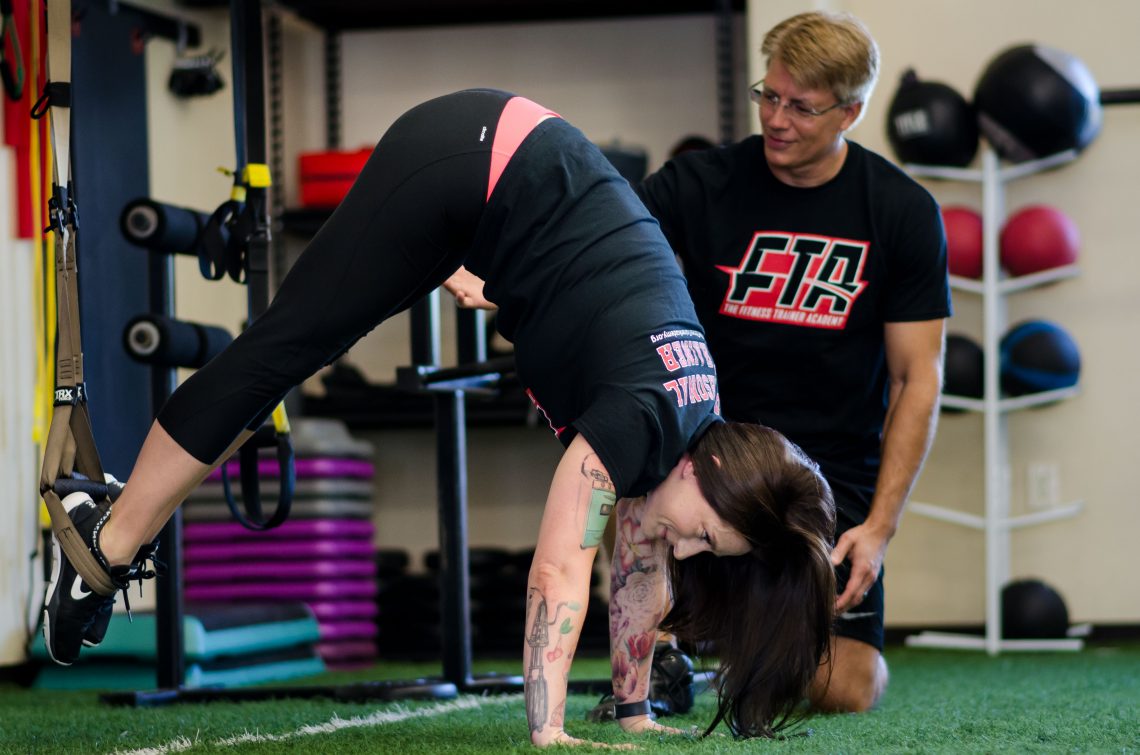 Finding an efficient program for getting clients into shape regardless of their current fitness level is important for helping you become an effective personal trainer. NASM's Optimum Performance Training (OPT) model is an all-inclusive approach that follows a systematic step system to help clients of all ages and abilities. Starting with stabilization, NASM-certified personal trainers will help clients stabilize their core and foundational balance in order to prevent injuries. Once this is done, they can move onto strength training, which builds muscles and helps to kickstart the metabolism. This phase includes programming your body to change and build muscle, focusing on quality exercises to maximize the efficiency of strength building. Finally, power is worked on by training with a higher force and velocity. This final approach increases your overall power in real-world applications.
The purpose of the OPT model is to provide a systematic, reliable approach for clients of all body types. Whether people are hoping to increase their lean body mass, lose fat, or improve their performance at specific sports, NASM's approach is beneficial in many regards.
If you want to become a personal trainer, you should know that it pays big to learn through a quality academy that focuses on the best training practices in the country. Becoming a NASM-certified personal trainer can open doors for your career that you didn't even imagine possible. The Fitness Trainer Academy is your source for the best personal training courses in Texas. Our personal trainer certification in Houston ensures that students are receiving a comprehensive amount of knowledge to thrive in this exciting industry. Contact us today to learn more about our program or to enroll in an upcoming class!